For EuroPython 2016, we have created a new dedicated mobile app to support your conference experience.
We'd like to make use of the app to keep you updated by sending regular updates of the schedule, inform you of important announcements via push notifications and help you engage with your fellow attendees via the built-in activity stream: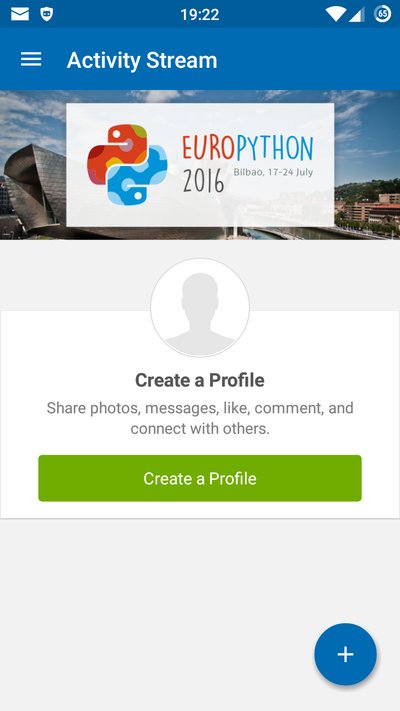 Install the EuroPython 2016 mobile app
The app is available under name "EuroPython 2016" in the iOS and Android app stores:

For other mobile platforms, we have a similar web application available. Simply point your browser to the following link:
EuroPython 2016 Mobile Web App
Please note that the web app only offers a subset of the features of the native apps.
Engage with the conference and its attendees
The mobile app gives you access to the conference schedule (even offline), helps you in planing your conference experience and provides a rich social engagement platform for all attendees.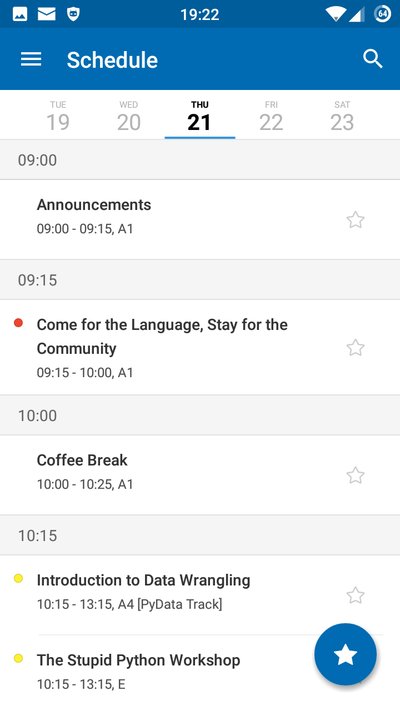 You can create a profile within the app (or link this to your existing social accounts), share messages and photos, and easily reach out to other fellow attendees.
How to use the apps
Our app is based on the Attendify platform. These are a few resources we have available to help you navigate and use the app:
Nice features
Full up-to-date schedule
Create your personal schedule
Maps of the venues and the room layout (TBD)
Socialize with other attendees using the activity stream (send messages, photos, etc.)
In-app access to the EuroPython 2016 website
Sponsor listings
Speaker listings
Watch Twitter updates and tweet right from within the app
Contact other attendees directly from within the app
Useful information (Contacts, CoC, FAQ, City Infos, etc.)
Offline use (for the native apps)