PyData is an important conference series for the Python Data Science Community, with numerous events held in US and in Europe.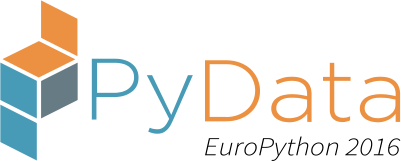 EuroPython meets PyData
We are happy to announce a PyData track as part of the main EuroPython conference this year, so you can enjoy PyData talks and training sessions without having to get an extra ticket.
The EuroPython PyData talks and training sessions are mostly scheduled for Thursday 21st and Friday 22nd of July, with a few on other days as well.
Please note that there may still be some changes to this list in case speakers cannot come and their slots have to be replaced by talks on the waiting list.
Talks
Training sessions
Poster sessions